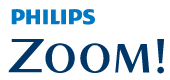 You deserve a bright, confident smile. Professional teeth whitening with Philips Zoom is safe, simple, and one of the fastest ways to improve the beauty of your smile.
Philips Zoom DayWhite Take-home Whitening System
Philips Zoom DayWhite and NiteWhite are the only professional take-home whitening formulas that contain ACP (amorphous calcium phosphate), Fluoride, and Potassium Nitrate to:
Deliver enamel protection
Reduce sensitivity
Help improve teeth luster
Is Philips Zoom right for you?
Almost anyone can benefit from teeth whitening, though the treatment may not be as effective for some as it is for others. Zoom achieves the greatest success in treating yellow staining from aging, tobacco, dark cola, tea, coffee, or red wine. If your teeth have gray shading from tetracycline or other chemicals, you may still see improved results, though they may be less dramatic.
A beautiful, sparkling smile can give you a whole new outlook on life. Contact us today to schedule an appointment for Philips Zoom whitening!